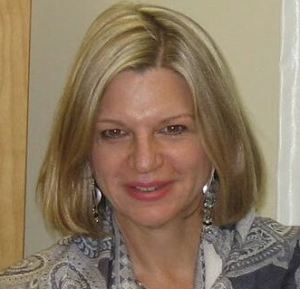 Brings Significant Experience in Economic Development and Entrepreneurship to RI's Life Sciences Technology Network Group
Providence, RI – January 10, 2017
MedMates, Rhode Island's life sciences technology network group, announced today the appointment of Carol Malysz as its new executive director, effective January 2, 2017. Carol joins MedMates with a wealth of experience in economic development and entrepreneurship that will be instrumental in leading the organization towards achieving its mission of growing the life sciences economy in Rhode Island.
"I look forward to working with MedMates companies, partners and organizations to capitalize on Rhode Island's potential to become one of the foremost hubs of life science innovation in the country," Malysz said.
In her new role, Carol will be fundamental in implementing the new strategic plan set forth by the MedMates board of directors in 2016. She will not only be responsible for day-to-day operations, but also to advocate on behalf of MedMates members and meet with university officials and government leaders to determine ways to collaborate to advance public policy and promote business development. Carol will also have responsibility to further develop the MedMates board of directors and the organization's large group of active member-volunteers.
Previously, Carol led the startup of the Center for Women & Enterprise (CWE) Rhode Island and served as executive director for nine years, building business development programs for aspiring and existing women business owners. Over the course of her tenure, she built CWE from the ground up, from having no clients to a notable 5,000. Carol played a central role in working with the SBA and RI lending community to secure more than $17 million in bank financing for CWE client companies – advancing their ability to either get companies started or for further expansion into successful businesses. She also served on the board of the Association of Women's Business Centers, supporting development of entrepreneurial women at the national level. Prior to CWE, Carol headed up the Business Expansion Division at the Rhode Island Economic Development Corporation and assisted Rhode Island businesses with accessing financing, exporting, training, market research and relocation services, working closely with the Chambers of Commerce and other RI business and professional organizations.
Most recently, Carol worked with firms across all industries in greater New England to provide executive coaching, leadership development and workplace analytics consulting for startups to Fortune 500 companies.
Carol earned her MBA in Entrepreneurship from Babson College and is a graduate of the Center for Creative Leadership. She is a board director for the Human Leadership Resource Forum (HRLF) and a member of the member outreach and engagement committee, as well as a volunteer member of the RI Society for Human Resource Management (RISHRM) where she serves on the workforce development committee.
"We are thrilled to have Carol leading the MedMates team," said David Goldsmith, co-founder and president, MedMates Board of Directors. "Carol's breadth of experience in helping companies to succeed, as well as her passion for innovation, extensive network of existing professional relationships and overall love for the state of Rhode Island will be an invaluable asset to MedMates."
For more information, visit http://www.medmates.org/ and follow on Twitter via @MedMates.
About MedMates
MedMates is Rhode Island's life sciences technology network group dedicated to galvanizing collaboration between life sciences companies, hospitals, universities, sources of capital and governmental partners. Our mission is to grow the life sciences economy in RI. We do this by bringing together and advocating for talent and resources to support the life sciences community, attracting talent, resources and companies throughout southeastern New England. Founded in 2013, MedMates members have deep experience in the fast-changing life sciences fields, ranging from startups to mature companies and everything in between. For more information, visit www.medmates.org.
For additional information, contact:
Sarah Larrow SVM Public Relations 401-490-9700 [email protected]