Discover the value of membership.
Collaborative opportunities, networking, advocacy, and increased visibility are just the beginning.
See all we have to offer!
We empower people to learn, innovate and advance through classes, online training, webinars, panels and more.
Get our email updates.
There's always something happening at RI Bio!  Sign up for our email updates  and you'll never miss out.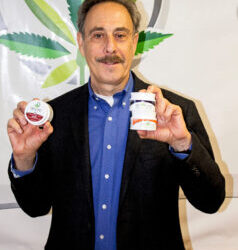 CBD Clinic is available just through professionals now, but a launch into retail market is planned in early 2017 Photo courtesy of CBD Control David Goldsmith, whose firm, CBD Clinic, has developed a new, non-prescription topical product to help relieve chronic pain,...
read more